This be the time at Mama's Place!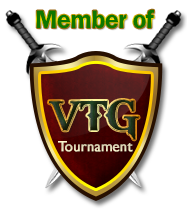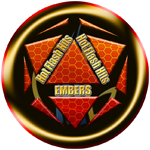 "If Mama ain't happy, ain't nobody happy."


Pistol Packing Mama

Invites you to start sending unlimited traffic to your site today for FREE !

All web-based businesses require high quality traffic and let's face it, most upcoming businesses are running on a strict budget... that's where Mama comes to save the day... With dynamic surf ratios beginning at 2:1 for free members, you're bound to get hits to your site fast without having to upgrade at Pistol Packing Mama!

Round 'Em Up!

Don't own a business but you're an active surfer? Mama's lookin' for you too! Oh yeah, we got bonuses for you stacked high, buddy, and not just for being active but for bringing in new active surfers as well. The more you surf the more you earn! Not only do YOU get recurring sign up bonuses but you'll also receive them for EVERY active referral... Recurring sign up bonuses for activity? That's right... when your referral surfs 200 pages you get a bonus, when your referral surfs 400 pages another bonus... all the way up to 1000 pages!

The more members you refer, the more you earn... plus you'll increase your website traffic.

Y'all never break a horse if you stay a-sittin' on the fence...
what are you still waiting for?



*DISCLAIMER*
Pistol Packing Mama does not require you to purchase ads, memberships (upgrades) or recruit anyone (get referrals) in order to earn money at our site.

We are NOT a get-rich-quick, MLM, matrix or pyramid scheme.

We will always treat you kindly and fairly, be open to suggestions and reply to your emails. All we ask from you is to be supportive in all ways that you can - clicking, reading and spreading the word about us. The ads our members send out are not controlled by us.

In other words: we are not into scam or spam
and if we find either one of these types of ads,
we will delete the ad immediately.

Support us so we can support you!
Contact us


Please click here to view our privacy policy before signing up!